Wyndham's Theatre Seating Plan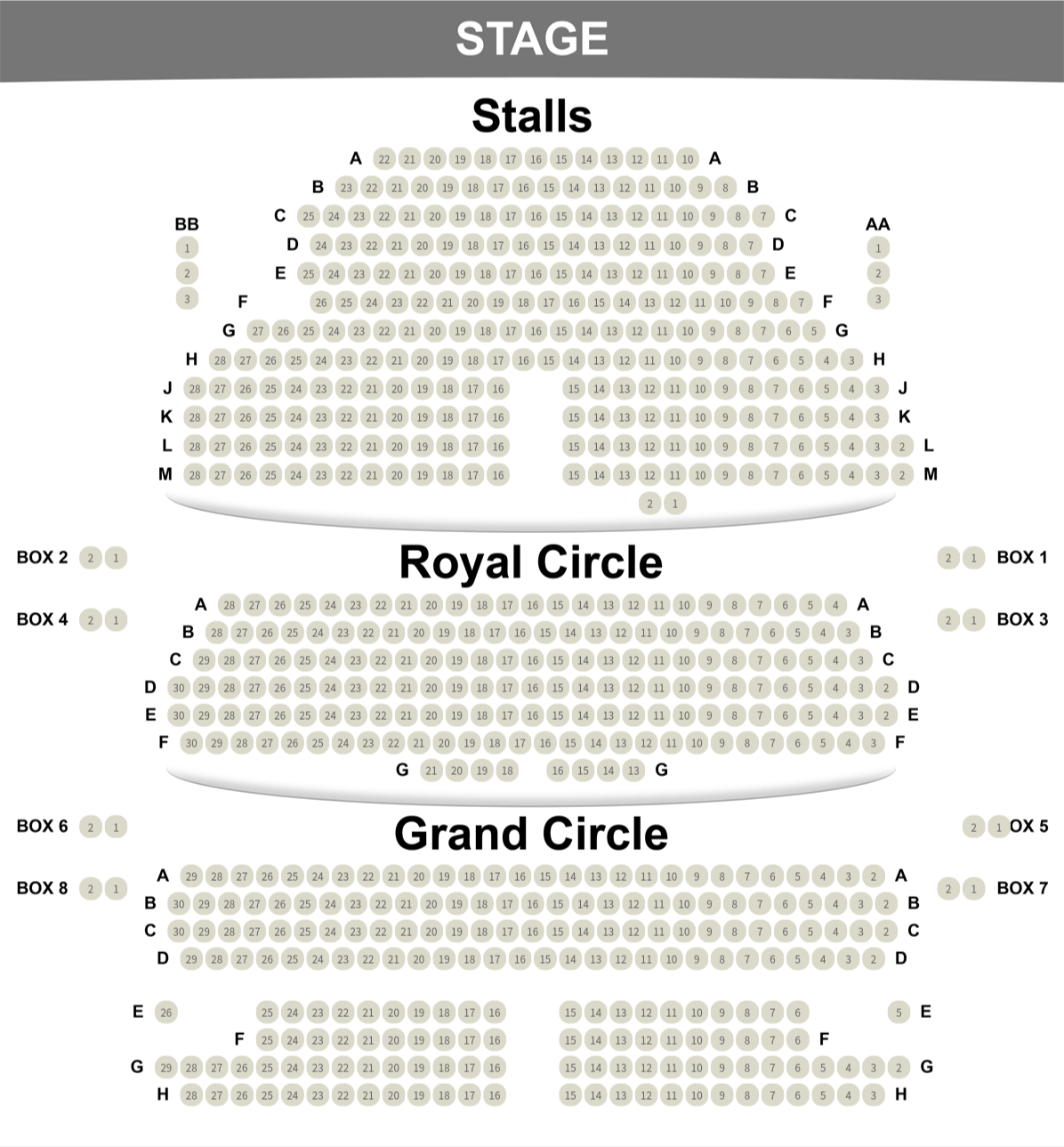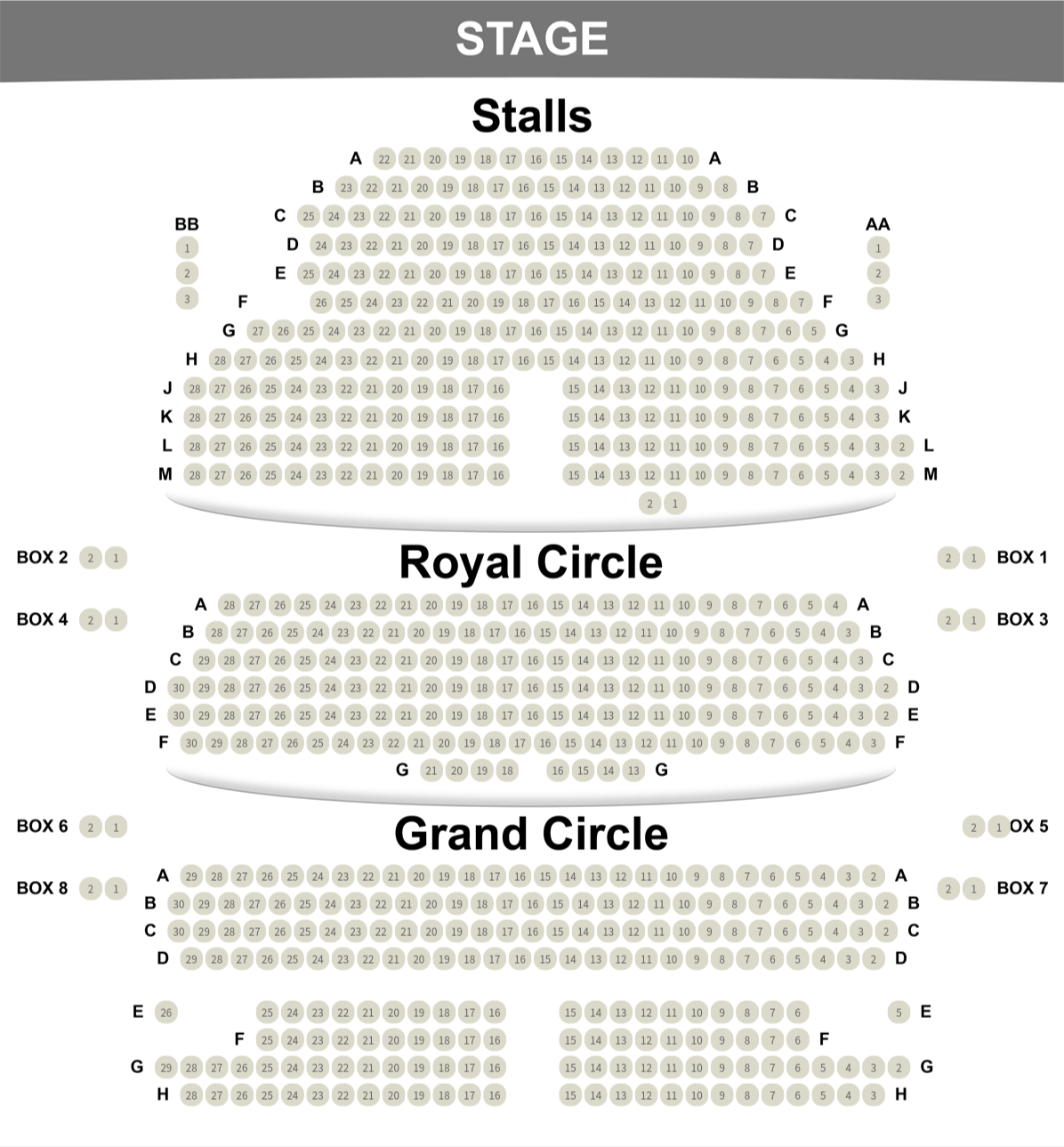 Originally designed by W. G. R. Sprague as a pair with the Noel Coward theatre opposite, the venue seats just over 760 people over four levels: the stalls, royal circle, grand circle and balcony. The theatre is now over 100 years old but, surprisingly, there are very few view restrictions or stage obstructions in the auditorium. The best seats can be found in the middle section of the stalls and the front few rows of the royal circle. The theatre has four levels and access can be an issue for people who have trouble climbing lots of very steep stairs. If that's you, check accessibility with the box office before you book your tickets.
The stalls
The largest section of seats in the theatre, the stalls are very long and narrow, meaning seats located at the back of this level can be quite restricted and offer a very distant view to the action on stage. The overhang from the royal circle above starts to affect seats in the last quarter of the stalls. This overhang is particularly obstructive for the last three rows of the stalls and should be avoided if at all possible. A half aisle running the depth of the auditorium divides the stalls, and as the rows get longer towards the middle of the section, seats begin to fall out of the proscenium arch to offer a side-on view. There is a moderate rake throughout, meaning that the views over the people in front of you is nice and clear.
The royal circle
Comprised of a very deep curve that follows the stage, the royal circle is wider than it is deep, giving a feeling of connection to the action. There is no central aisle in the royal circle and there are some boxes, all considered restricted view. Seats at the back of this level are obstructed by the overhang from the grand circle above.
The grand circle
Almost identical to the royal circle below, the grand circle is two levels above the stalls but feels much higher. There is no central aisle. The boxes at this level are restricted view. Seats at the back of this level are obstructed by the overhang from the balcony.
The balcony
Set very high up in the gods of the auditorium, the balcony is very steeply raked and full of safety rails that can obstruct the view from many areas. However, tickets for this section can be very cheap and offer excellent value for money if you're looking for a bargain.
Buy Tickets Online


From Official Tickets Agents